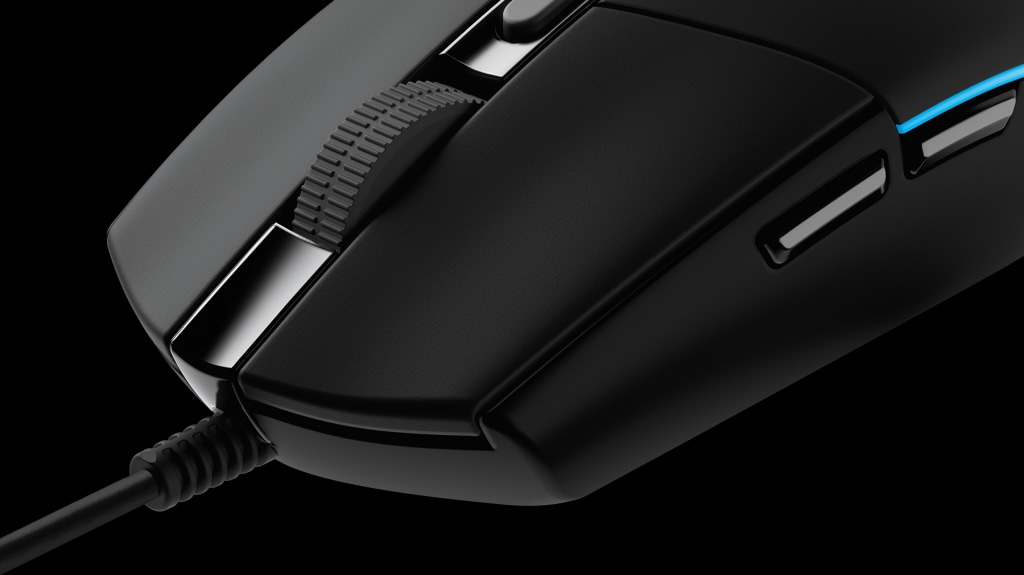 GAMING-GRADE PERFORMANCE
G203 reports 1,000 times per second, 8x faster than standard mice. This means when the mouse is moved or clicked the onscreen response is virtually instantaneous.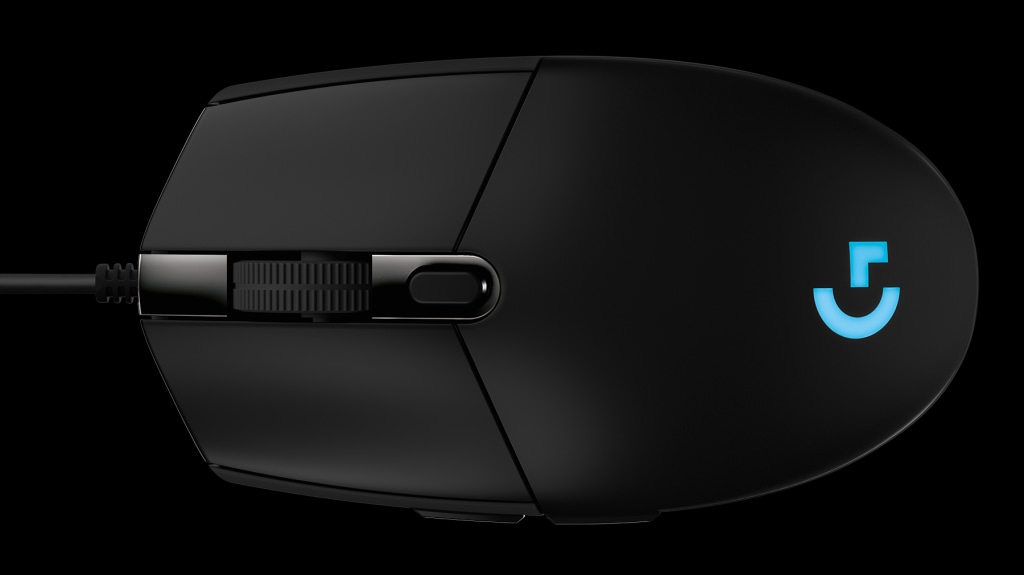 CLASSIC DESIGN
G203 is inspired by the classic design of the legendary Logitech G100S Gaming Mouse. Beloved by gamers worldwide and a favorite of esports pros, it's a classic design that we've re-engineered and optimized from the inside-out to be lightweight, durable and comfortable.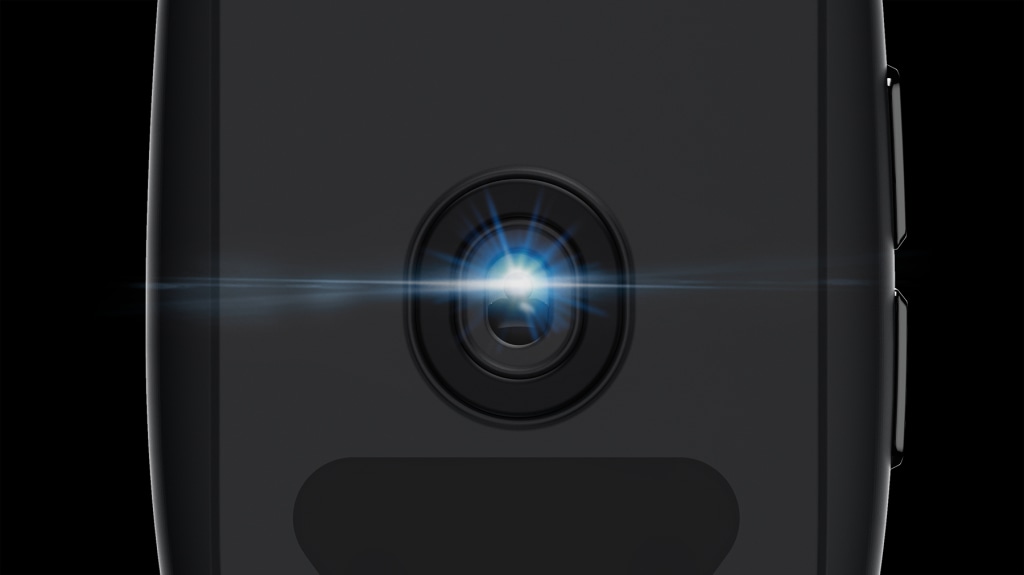 MECHANICAL BUTTON TENSIONING
Mechanical button tensioning uses metal springs to help keep the left and right mouse buttons primed to click, reducing the force needed. Combined with individual left and right buttons, it enhances the consistency and delivers exceptional click feel and response.
LIGHTSYNC RGB
LIGHTSYNC technology provides next-gen RGB lighting that synchronizes lighting and game profiles with your content. Customize from a full spectrum of approximately 16.8 million colors and synchronize lighting animations and effects with your other Logitech G devices. Customize it all quickly and easily using Logitech G HUB.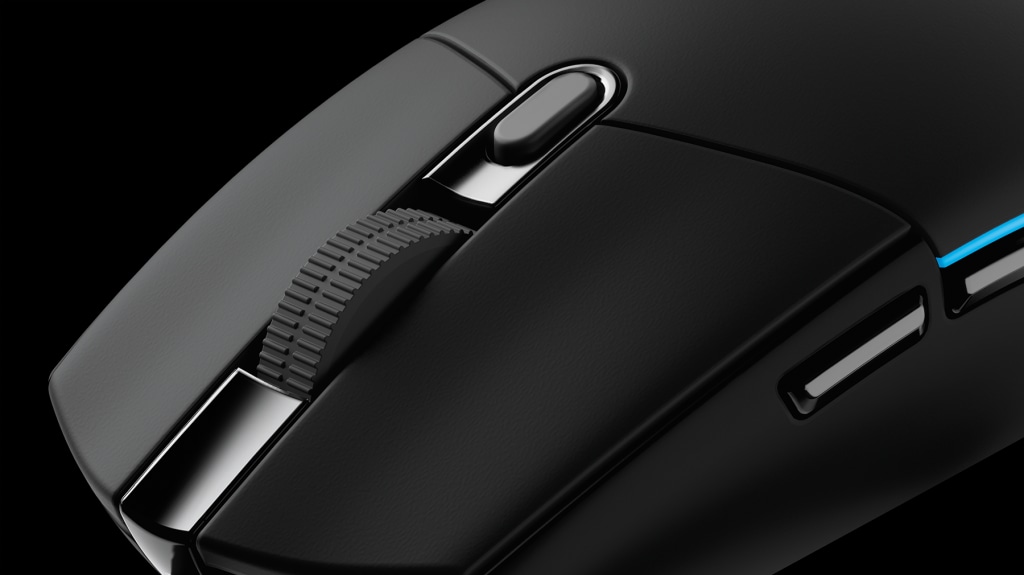 SIX PROGRAMMABLE BUTTONS
Logitech G203 can be used directly out-of-the-box, or can be fully configured using G HUB. Advanced users can configure any of the 6 buttons to simplify in-game actions.
ON-THE-FLY DPI
On-the-fly DPI shifting lets you toggle between two sensitivity settings with a click, from pixel-precise 250 DPI targeting to speedy 2,500 DPI movement. Use G HUB to customize the DPI settings to fit your style of play. Also, DPI cycling lets you choose from up to five DPI settings while in-game.
ONBOARD MEMORY
When you take your G203 with you, your custom settings come along. By saving your preferences to the onboard memory using Logitech G HUB you can use it on another PC with no need to install software or reconfigure your settings.
Description
About this item.
Prodigy Series Logitech G mouse for advanced gaming grade performance up-to 8 times faster response than standard mice so every mouse click and move is near instantaneous from hand to screen.
Advanced button tensioning reduces the force needed to click the left and right buttons and delivers exceptional click feel, response and consistency. Max. acceleration >25 G. Max. speed >200 IPS.
Classic design inspired by the Logitech G100S mouse, a favorite of gamers and eSports pros worldwide, re- engineered and optimized for gaming and everyday versatility, durability and comfort.
Cutting edge 6000 dpi sensor gives you incredible accuracy, tracking speed, consistency and control no matter your style of game-play; System Requirements Windows 7 or later ,macOS 10.11 or later , Chrome OSTM ,USB port.
The product of over thirty years of Logitech industry leading advances in gaming technology to help you play to your full potential.
Style:PRODIGY RGB Single Color
Color:Black
Logitech G203 Prodigy is a wired gaming mouse that helps you play
to your full potential and be more accurate than you've ever been
before. Exceptional gaming grade performance is up to eight times
faster than standard mice for near instantaneous response to
every movement and click. G203 Prodigy is built around Logitech's
advanced 6000 DPI sensor, giving you incredible accuracy and
tracking speed. G203 Prodigy features a classic design and simple
lines inspired by the legendary Logitech G100s Gaming Mouse,
beloved by gamers worldwide. Choose your lighting from up to 16.8
million colors. Easily customize six buttons to simplify and
quickly execute complex in game actions. Store your game ready
settings to the onboard memory and use them on any PC wherever
you play. With over 30 years of industry leading gaming
technology, Logitech brings you a mouse designed to give you a
new level of control. With G203 Prodigy, the game gets better,
and so do you